Nyaung-U and its low cost hostel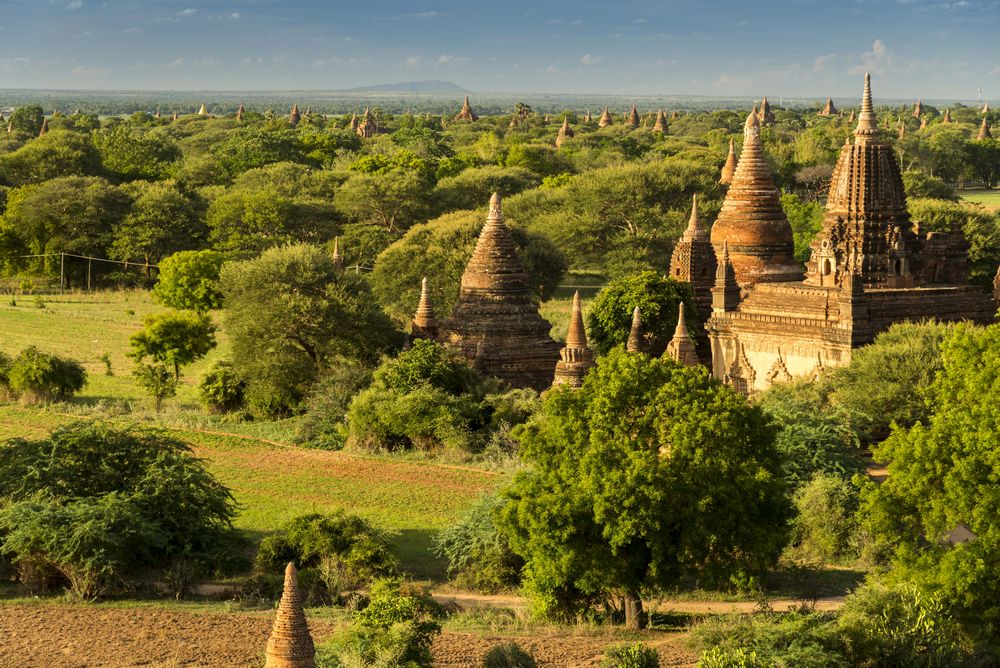 Each book guide will point you to Pann Cherry guesthouse  in belief it is the cheapest and best budget option in Nyaung-U. It is not. We have better choice for you.
Nyaung-U is the administrative town of Nyaung-Oo District in the Mandalay Region of central Myanmar. It lies on the eastern bank of Ayeyarwaddy River. It is just 4 kilometers away from old Bagan, a popular tourist attraction. You can find here the famous Shwezigon Pagoda as well.
Most people's arrival point in the region is Nyaung U (also Nyaung Oo); the bus terminal, train station and airport is south east of town, and boats from Mandalay arrive right by the town centre at Nyaung U jetty. Of the settlements in Bagan, the centre of the village is atmospheric, with some colonial architecture and a market which is a hive of activity.
We asked in Pann Cherry guesthouse and the lowest price was 18 000 kyats for the most simple room. That is far from the average price of rooms in Myanmar and even more from the cheapest option. After trying several guesthouses we finished in Jasmine Villa Guesthouse. The night in double room is for 13 000 kyats (fan, no A/C, shared bathroom and toilet).
Where can you find it in Nyaung-U?
You can find it here in the google map.