Potable water cheap in whole Laos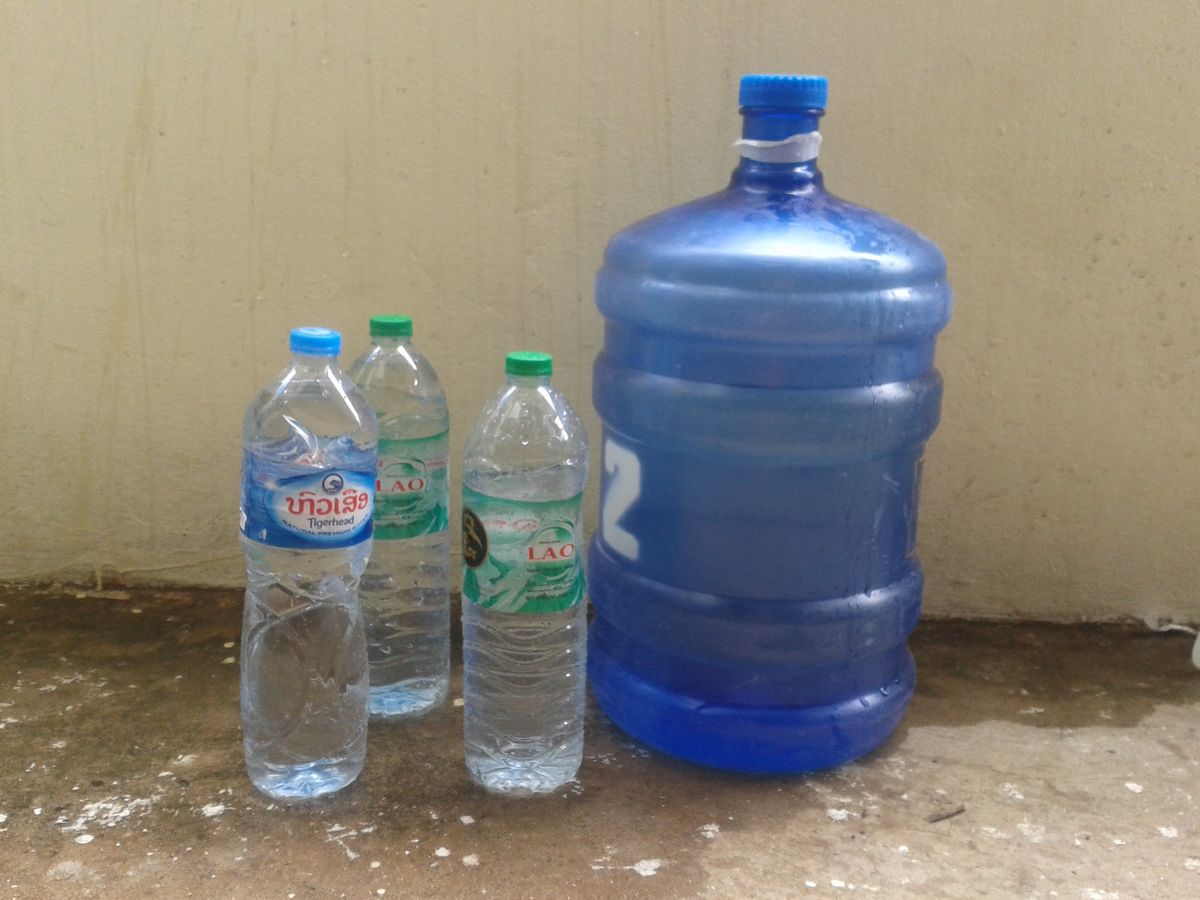 This advice is probably useful for whole Laos, but we need to check it later. However, good news – there is an alternative to buying new and new 1,5 liter bottles of potable water for (standard touristy overpriced money of)  5000 Kips. Read more how we managed it.
Is it safe to drink tap water in Laos?
No, not even the locals drink it. Rely on bottled water, which is cheap and available everywhere. If you want to reduce the plastic you use, many places will refill your bottle for even less than it costs to buy a new one, or even for free. In larger cities the tap water is OK to brush your teeth with, but be careful not to swallow.
In Luang Namtha you can find free drinking water refill. But that is the only place we found it in Laos. Luckily, there is another option how to get cheap drinking water all over whole Laos.
Simply in the guesthouse you live if they have something bigger than just 1,5 litre bottle for 5000 kips, which gives you 3333 kips per one litre of water.  Surprisingly, the owner immediately offered us a big 19 litres blue bottle (gallon) for incredible 10 000 kips, which is 526 kips per litre, almost 600% cheaper than one litre of bottled water.
And, of course, you don't ruin our planet by the used plastic bottles.
Which guesthouses we recommend to get the potable water gallon?
We could manage to buy this gallons in these guesthouses around Laos:
Mr. Ky Sunset Guesthouse, Don Det
Mr. B Sunset Guesthouse, Don Det
Think about it.