Ultimate list of equipment hacks for traveling SE Asia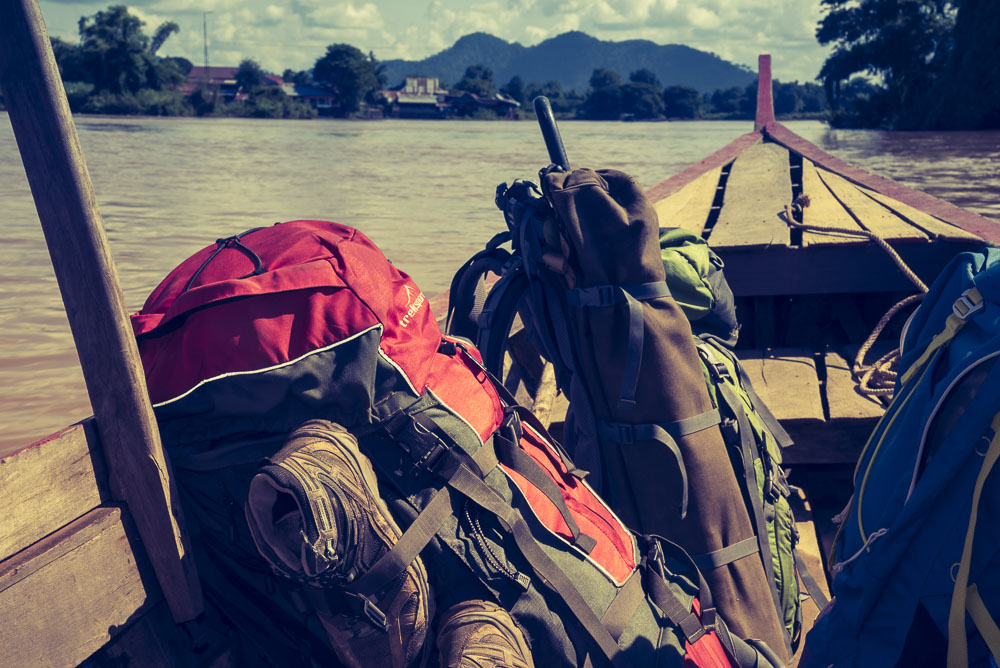 We spent 1 year traveling South East Asia and we developed a list of thing that are extremely useful for traveling, but you cannot read about it. So here are our hacks to help you have nice travels.
Padlock
Useful for additional locking the door of your room in hostel (in case it has the place for it) or at least to lock the locker box in the hostel. However, remember that if someone really wants to open a locker they will regardless of the lock. Just get something decent as a deterrent and use common sense when storing your things.
String/thin rope
Many times your hostel room will has only the bed and nothing else inside. You can use the string as a dryer of wet clothes, or simply "shelf" to organize better the clothes you use often. I recommend light weight plastic string of some 5 meters.
Mosquito net
Sometimes the hostels have the net, many times not. Sometimes the room has a net on the windows but usually it is crappy, broken or completely missing. Mosquito net is useful but has one big disadvantage – you need to hang it from something. And the "something" is often missing in the hostels. However, mosquito net is very useful in all other cases.
Vape Insecticide Spray One Push
For the cases the mosquito net was not possible to install we used a spray. Ok, it is not the best choice, nor the healthiest. However, much better than sleepless night full of mosquito bites.
It is small spray and you need just ONE little push to kill mosquitoes for 10 hours. You can find it in markets like 7eleven, Indomaret, etc. We sprayed our room approx. one hour before going to bed.
Cotton bed sheet
Great alternative for covering instead of warm sleeping bag.
Multi outlet power socket
Hostels have often only one (shitty) power plug. Small plastic multi outlet socket is a win when you need to charge simultaneously mobile, camera and laptop.
Long sleeves cotton shirt
You can use a lot of sun cream, but that is an alternative. Wearing long sleeves of light cotton shirt will be much better to keep your body micro climate.
Headlamp
You will use more often than you can imagine – when broken light on motorbike, when entering hostel late in the night, when electricity shortage happens, etc.
Spoon
Well, if you like to eat with hands in India, you can live without it. But many times it will be lifesaver for you when you buy yogurt, or eg. watermelon.
Electronic silica dryer
If you use camera, mobile or laptop and find yourself in the middle of rainy season in SE Asia, you will be victim of strange behavior of your electronic systems. The reason is humidity. We used silica to keep our stuff dry. This gadget you can use multiple times. Plug it to socket, dry and then place to plastic bag with your electronic device.
Transparent glasses
You will need to use motorbike many times in Asia. And many times you will find yourself riding the bike in the dark, or in the night. The shitty crappy helmets you will get in the motorbike rentals will not have any shields and your sunglasses will be useless. Still, the insects will not care and wearing transparent glasses while driving in the night can save your eyes (and life) from suffering.
Buff
It is very handy while driving the motorbike. You will avoid to be sunburned on your neck and as well you put it on face while riding motorbikes.
Ear plugs
This is one of the absolute must have. While traveling you will thank me so many times – in Indonesia at 5:30 with first Muslim praying, and all over the Asia due to noisy streets, roosters on countryside, etc.
Wifi Antenna Booster
This ingenious little piece of computer equipment rocks. It increases your laptop's WiFi signal strength 3 to 5 times —you will be able to locate many more open wireless networks than with computer's internal wireless card. A folding directional antenna helps pick up the best signal and maximizes your chances for connecting to the internet in remote locations.
There are 2 primary situations when having a wifi antenna helps greatly. The first is when staying at a hotel, guesthouse, or hostel and the wifi signal doesn't reach your room. The other situation is when you find the perfect cafe to work at (ambience, coffee, prices, food, comfort), but their wifi connection sucks. However maybe there is a cafe down the street with a much better connection. Using this wifi antenna, you can connect to the 2nd cafe's fast wifi, while working from the cafe you actually prefer.
Something like TP-Link N300 Wifi Antenna.