Sikidang crater entrance without paying the fee 25 000 Rp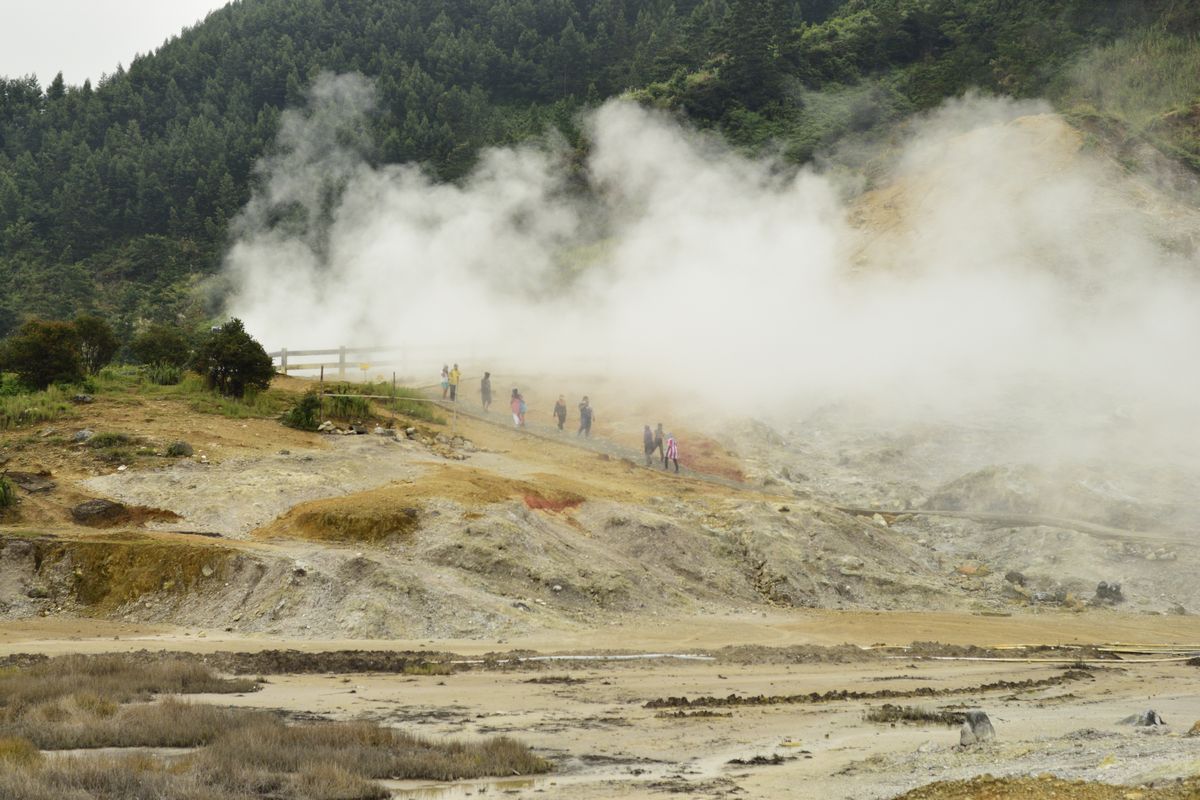 The entrance fee to main crater of Dieng Plateau is far higher than it is worth. Therefore is not a big mental deal to try to avoid it.
The entrance without ticket booth is right opposite of the crater from the ticket office. You just need to drive it around (a motorbike is a good solution because it is quote far) and enter from the side of the geothermal plant. You can park in small pine tree forest and from there walk to the crater.
If you look at the map below, you will see where is the opposite entrance but the map is not detailed enough. So just go along the asphalt paved road heading opposite the main entrance and you will find it. If you will see tall slope of steam and big noise you are on the good way – it is the geothermal plant, just next to the alternative entrance.