Borobudur entrance fee for the price of local people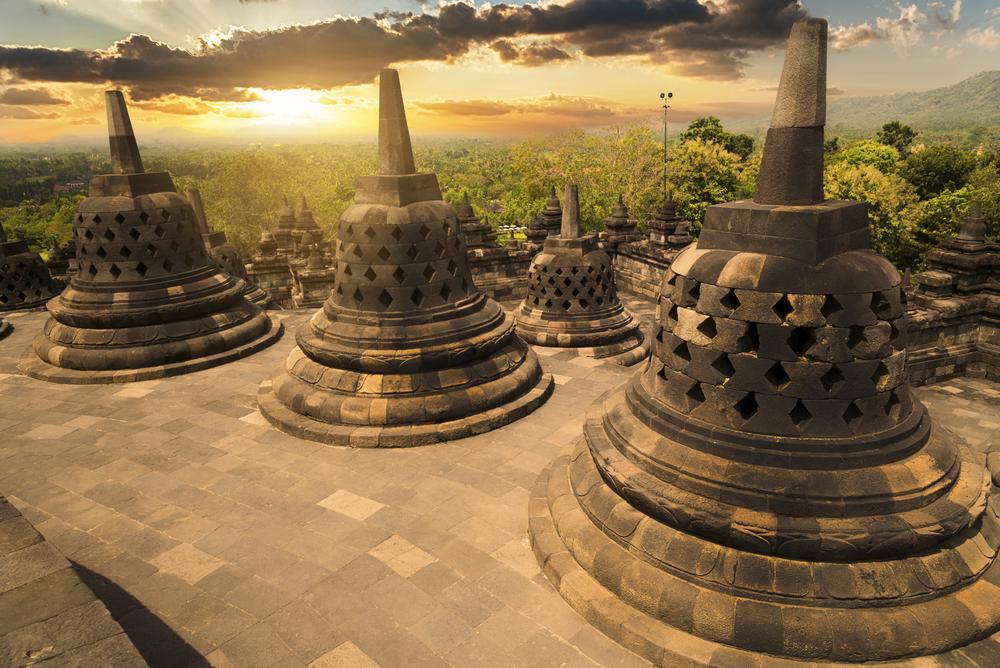 The price for foreign tourist and local people is dramatically different. Use this guide to get the price of local people in famous place of Borobudur in Indonesia.
The price for local people is 30 000 Rp (2 USD) and for foreigners 20 USD. Check actual prices here.
As I wrote in another article, it is easy to get in the many sites for the price of local people. Borobudur is this case. Without any problems we got into just with showing our student kitas at the main desk. No need to show any other document.
What is Borobudur?
Borobudur, or Barabudur, is a 9th-century Mahayana Buddhist Temple in Magelang, Central Java, Indonesia. The monument consists of nine stacked platforms, six square and three circular, topped by a central dome. The temple is decorated with 2,672 relief panels and 504 Buddha statues. The central dome has 72 Buddha statues, each seats inside a perforated stupa. It is the world's largest Buddhist temple, as well as one of the greatest Buddhist monuments in the world.
The temple is one of three great religious sites in Southeast Asia, but it's older and more esoteric than Bagan in Myanmar and Angkor Wat in Cambodia. It was begun in the 8th century by the Sailendras, a dynasty of Buddhist kings who ruled central Java for almost 200 years until their power waned and the temple was abandoned.