Nam Song Garden: recommended guesthouse for Vang Vieng, Laos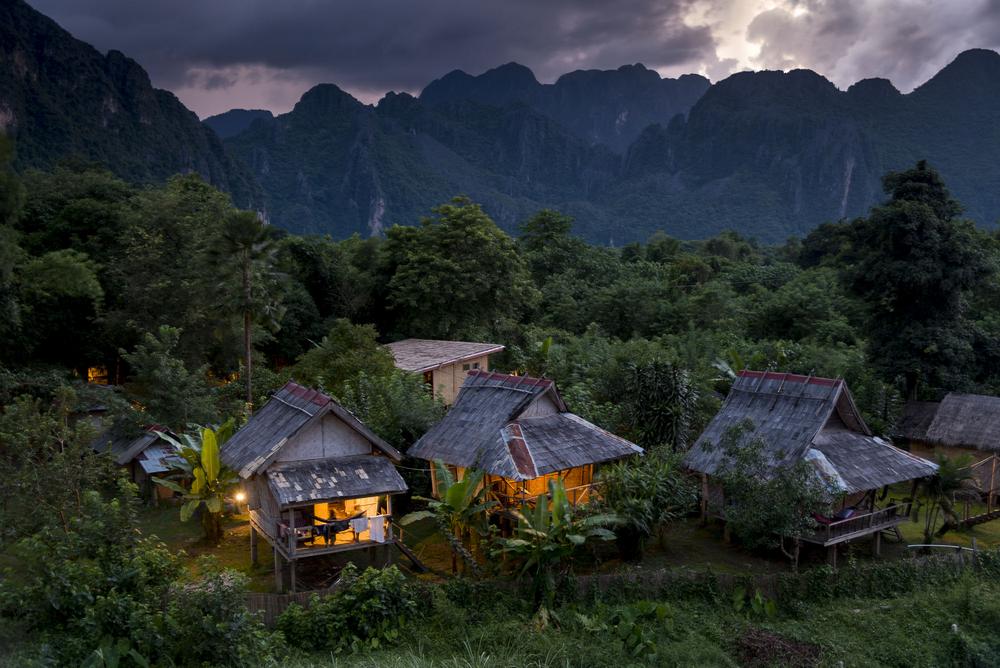 We would like to recommend you very nice accommodation in Vang Vieng with great view which you can see at image above.
It is situated at the north end of the town at hillside and it has one of the best views in town from its leafy garden. Three rooms with private balcony and bathroom, mosquito net, tiled floor, and welcoming rustic interior.
It is called Nam Song Garden and it has really nice views. Especially if you select the room number 2 with terrace.
See our the video on YouTube how does it look like.
You can find it here on Tripadvisor and here on the map:
Do you want to rent the bungalow on the picture instead?
As you can thing it is not the same thing as at image above. From this hostel you have view to it.
However, if you want to accommodate in the bungalow at the image, you can check it here – it is called Nam Song Garden Bungalows and it belongs to the Nam song Garden guesthouse.