Advice for the Thakhek loop done with motorcycle, Laos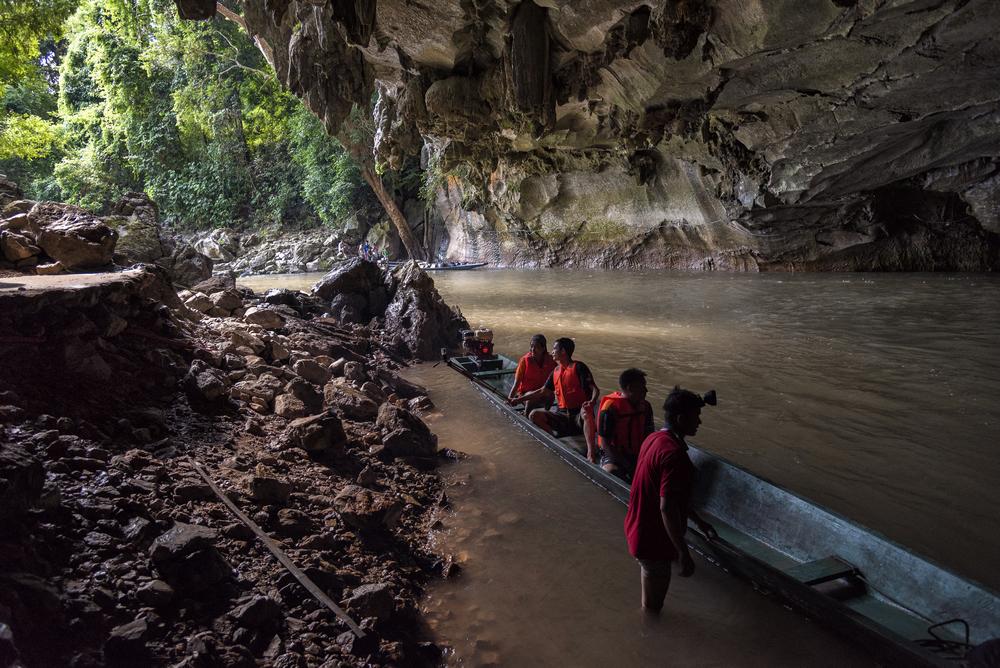 If you head for the Thakhek loop that includes many caves including famous Kong Lor cave, this article may be useful for you.
Rent a motorbike from Wang Wang Rental instead of Mr. Ku
It is cheaper.
Fill your tank before leaving main road (no. 8 ) to the Kong Lor area
Behind this point the price of fuel is doubled and there are no gas stations.
Don't be tempted by shortcut from Nakai to Kong Lor
It will lead you to the other side of Kong Lor cave and you will have hard time to transport your motorbike through the cave to continue the way. The only other way is to go all around back to Nakai.
Motorbike 110 ccm will do the job
The way is not hilly nor too much bumpy. So there is no need to take anything more powerful and pay extra for it.
Plan the route so you stop at Sabaidee Guesthouse at sunset
The main reason is that it situate in the middle of the huge lake made by the dam on the Nam Khan river. So you will see beautiful sunsets reflected by water.
See the guesthouse we stayed in and understand why we recommend it
We recommend you to stay at Thakhek Travel Lodge. It is near bus terminal (walking distance) and near some small shops. There is nothing else to do in Thakhek except to get ready for Thakhek loop, so no need to search for something more fancy. THe rooms are nice, and visitors returning  from the loop will give you good advice for your round.
Kong Lor cave
If you want to make some photo of illuminated stalagmites in Kong Lor cave (there is only one place) do it on the way "there", the guide will not stop there on the way back. Bring tripod, it is really dark, no flash allowed.
In low season in Kong Lor: one restaurant, no shop to buy fruit, cakes, etc.,