Drinking water almost for free in all Thailand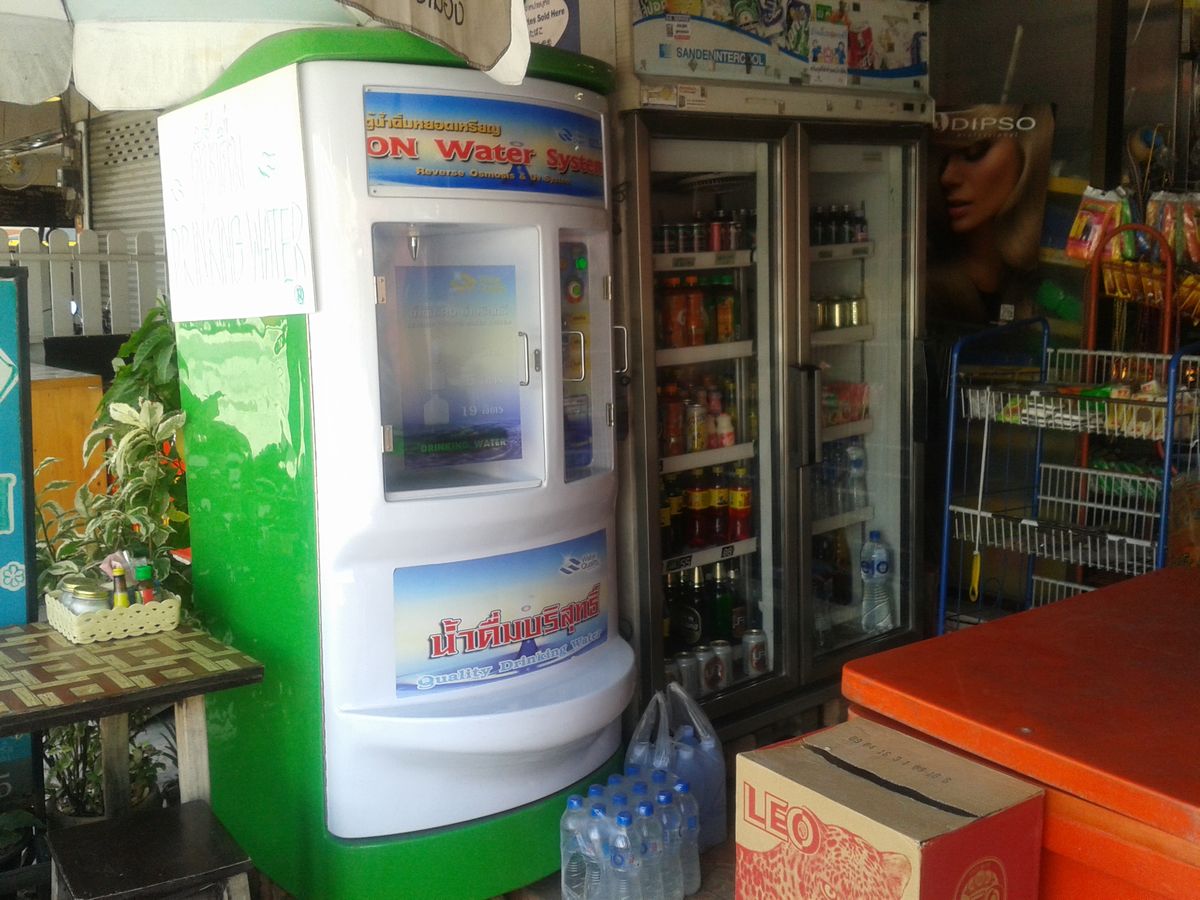 Great news for all low cost travelers – refill drinking  water is available in whole Thailand for almost no cost. Check below what you need to search for.
You can refill any bottle with good drinking water from self-service machines that appear on every corner of every city we visited. The price is around 1 baht for 2 liters of water – somewhere a little cheaper, somewhere a little bit more expensive. Still the best choice comparing with buying water for 15 baht for 1,5 liter or any other choice. Considering all the waste you produce buy buying a new bottle every time, its all around worth it.
This is how the drinking water machine looks like.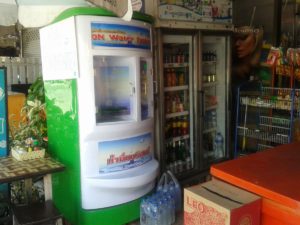 How to use drinking water refill station
1. Find the machine closest to you in order to fill the bottle.
2. Place the container inside the filling station and line it up with the tube above.
3. Put in either a 1 or 2 Baht coin and push the green button. You can estimate that 1 baht is approx. 1 liter of water.
4. Water comes out of the nozzle filling whatever  you've put underneath.
To stop water running you just push the green button. After pushing it again it will run again, so you can fill comfortably several bottles without loosing the credit.