Inle lake tourists scam and how to avoid it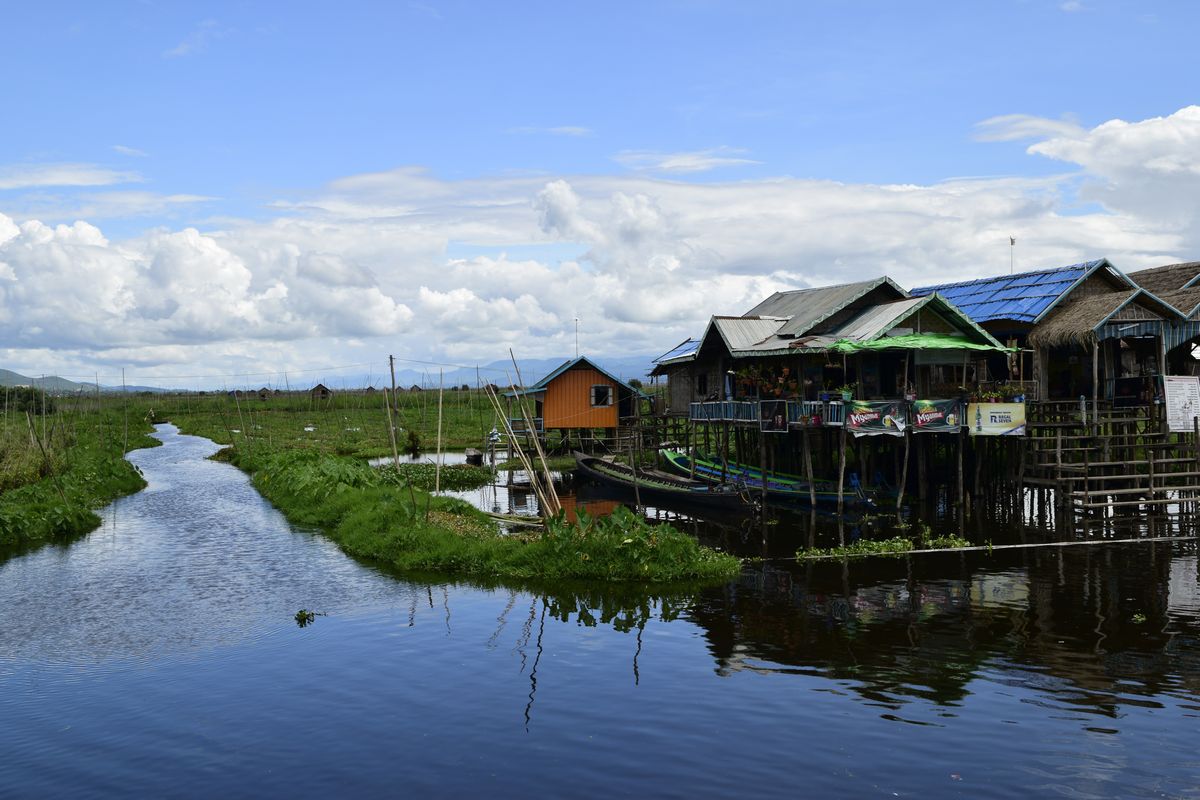 Approaching the Inle lake in Myanmar every tourist has to pay an "entrance fee" of 12 500 kyats to get to the area. Here is how to avoid it.
It is the same situation as in Bagan which I covered few days ago. Inle lake need a little different approach as it is different place.
We arrived by night bus from Bago (Yangon) and get off the big bus in Shwenyaung (not to be confused with Nyaung Shwe which is the small town just next to the lake itself). It was 03:00 am so we stayed some 1,5 hour in the small coffee shop next to the main road refusing all the offers to Nyaung Shwe from the taxi and tuk-tuk drivers. When the sun enlighted the world we started to walk heading to Ayertharyar. Our belief was that from that village we will find a local bus or tuk-tuk to Nyaung Shwe. We hoped on the shared taxi for 200 kyats per person that took us to Ayertharyar.
The truth was that there is no bus and no tuk-tuk willing to take us to Inle lake by the small road along the Taunggy Technological University. After walking some 3 km we luckily hitch-hiked a car with couple that works in the Red Mountain Winery near Inle lake. They took us and confirmed us that from this direction there is no entrance fee point. After arriving to Nyaung Shwe we walked to find the cheapest guesthouse on Inle lake.
Is it the only way to get to Inle lake?
No, there is another one. There is as well another entrance road – Inle Lake West Corridor Road – between He Hoe and Shwenyaung, but it was easier to explain to the tourist bus driver that we want to get off at Shwenyaung. However, next day we rented a bicycles and did ride along that way and checked it – it's safe.
As the way through Ayertharyar was a little complicated, I recommend to us the West Corridor Road. There might be more traffic than from Ayertharyar.
Beyond this point nobody cared about us neither asked for the ticket.
This was our way to get in, but there are more ways how to get in. We recommend to read this great site with more information –  How to Avoid Tourist Tax in Myanmar.