How to avoid paying "entrance fee" in Bagan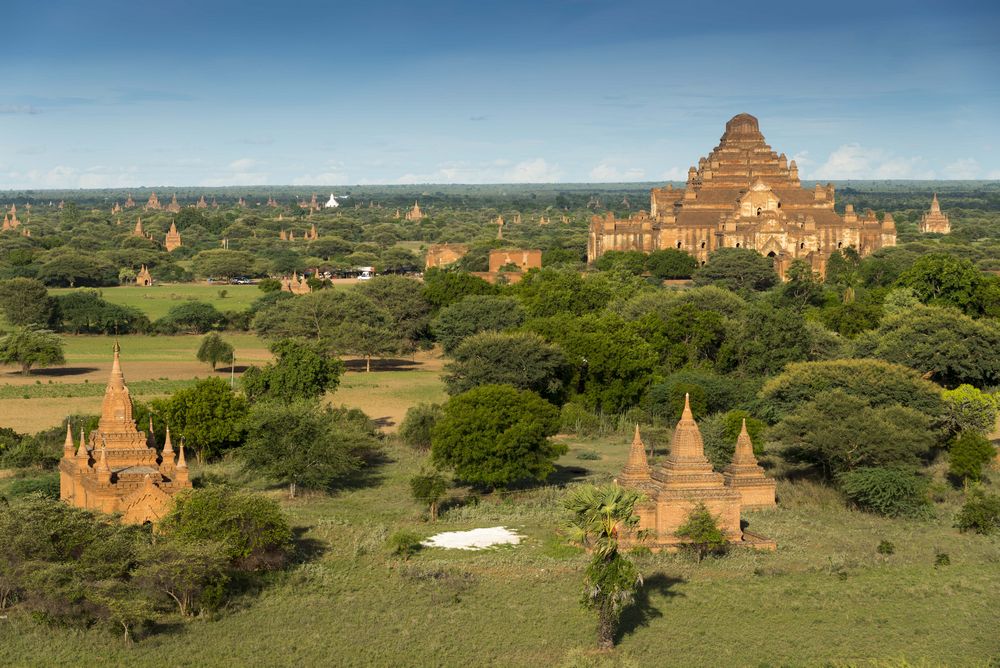 When entering Bagan historical zone every foreign tourist is forced to pay entrance fee 25 000 kyats. If you believe that it is for conservation of the historical site you are right – partly.
2% from that amount goes to conservation of the site. The rest goes to the state budget, which in state full of corruption can mean anything. How do I know these numbers – it is in the Myanmar news.
For us two, another reason to try to avoid it. So we found a way to get in without paying it and saving together 50 000 kyats, that means for us some 5 days of living in Myanmar.
After arriving by night bus from Mandalay, we asked to be dropped at the fuel station here. We were to tired to go ahead, so we stayed there sleeping until morning. In the morning we jumped on the lain ka – and get off some 300 meters before the ticket booth – roughly somewhere here (I used Maps.me with OpenStreetMaps on my smartphone to localize it exactly). From that point we walked left to the village and we asked to Shwe Ze Gone paya, which we knew was near our selected hostel. The villagers were helpful and in some 30 minutes we were in without paying the fee.
Beyond this point nobody cared about us neither asked for the ticket.
Looking for some more ways how to avoid scam in Bagan?
This was our way to get in, but there are more ways how to get in. We recommend to read this great site with more information –  How to Avoid Tourist Tax in Myanmar.